Product Hunt: messing up our website launch
Towards the end of last year, a nice guy named Kevin William David (founder of Walletkit, 500 Startups) submitted Snipcart to the vibrant Product Hunt community. On Saturday morning, October 10th, our shopping cart platform for developers reached #2 of the front page. I woke up early to a buzzing flow of Twitter notifications coming from my mobile phone.
Check out Snipcart on Product Hunt
As surprising as it may sound, my first thought was: "Shit."
We had literally just launched our new marketing website the day before. The plan was to go for a soft, stealthy launch. We wanted a week or two to iterate on a few things before announcing the new site officially. I opened Google Analytics with half-shut eyes and quickly realized I could kiss my soft launch goodbye.
Next thing I did was to rush over to our AdRoll dashboard and re-start our paused campaign.
Note: This post was originally published on the official Snipcart Blog and shared on our monthly newsletter.
First, a few metrics & insights
As you may have guessed by now, this recap isn't going to be a "How to Get Featured on Product Hunt's Front Page" type of post. While we recognize PH has become a highly coveted startup stepping stone in the last years, we had personally not made any efforts to get featured within the community (not yet anyway). Since being data-centric has become such a prized motto for us startuppers, I suggest we start this recap with a few related key metrics:

Product Hunt upvotes to this day: 330+
Sign-ups to this day, directly from Product Hunt: 30+
Unique sessions on our website from PH on the first day (Saturday): 650+
Unique sessions from PH on our website to this day: 2000+
Bounce rate of PH visitors to this day: 44%
Quick word on the bounce rate. This metric is 10–15% below our usual referral traffic bounce rate (which boasts some solid, relevant referrers). It confirmed our assumption that Product Hunters were interested and qualified visitors.
Emails and support inquiries regarding various issues and e-commerce scenarios: 20+
Feature suggestions and ideas on our UserVoice public forum: 10+
New Twitter followers: Dozens (didn't even count)
Now to put things in perspective a bit here: our random Saturday feature on Product Hunt brought us much higher converting and interested users than our Awwwards Site of the Day two years ago. For SaaS owners, PH appears, again, to be a very valuable source of qualified traffic.
Now, our 4 main takeaways
We're probably not the first ones to state the following takeaways regarding Product Hunt front-page features, but we believe they're definitely worth mentioning in here.
1. It's more than instant results and instant gratification.
Of course, seeing new sessions, signups and comments happen in real time is an exciting and rewarding feeling. But there's more there than that my friends.
Take us, for instance. Most of the time, our product adoption and customer acquisition cycle isn't a fast process, at all. Many individuals discovering Snipcart on Product Hunt were probably not "bleeding neck" developers desperately searching for an HTML/JS-based shopping cart. However, many of those were most likely product owners, developers and digital marketers that are very likely to come across e-commerce projects, whether it's for themselves, their friends, their businesses, or their clients.
There's a strong parallel to be made with live events we pitch at and attend to. In the sense that many people we meet will at first be impressed by our innovative product, but won't see a direct, imminent use case for it. They'll follow us on Twitter, subscribe to our newsletter, bookmark our site and come back to us later, when they're in need of implementing a customizable shopping cart platform on a given e-commerce website.
So again, I think it's important to mention that PH conversions, for many products, might not happen overnight, neither over the week. And it's okay. :)
2. It's more than referral traffic.
Usually, most of our traffic comes from organic search. The month before PH, we had 40%+ overall traffic coming from organic search engine rankings.
The following week, referral traffic jumped higher than 40% for our overall traffic.
Direct traffic, which usually sits around 20%, jumped to 30%.
Most of the visits we tracked in real time during the front-page feature were coming from mobile devices. Our reasoning is that many of those mobile visitors did in fact come back later on desktop directly to dive deeper into the website and product info. Hence the augmentation in direct traffic during the following week.
3. It's more than being featured on one site.
Making it to the PH front page is more than just being featured on Product Hunt: it's also being featured on a bunch of satellite sites that fetch relevant content directly from the valuable source that is PH.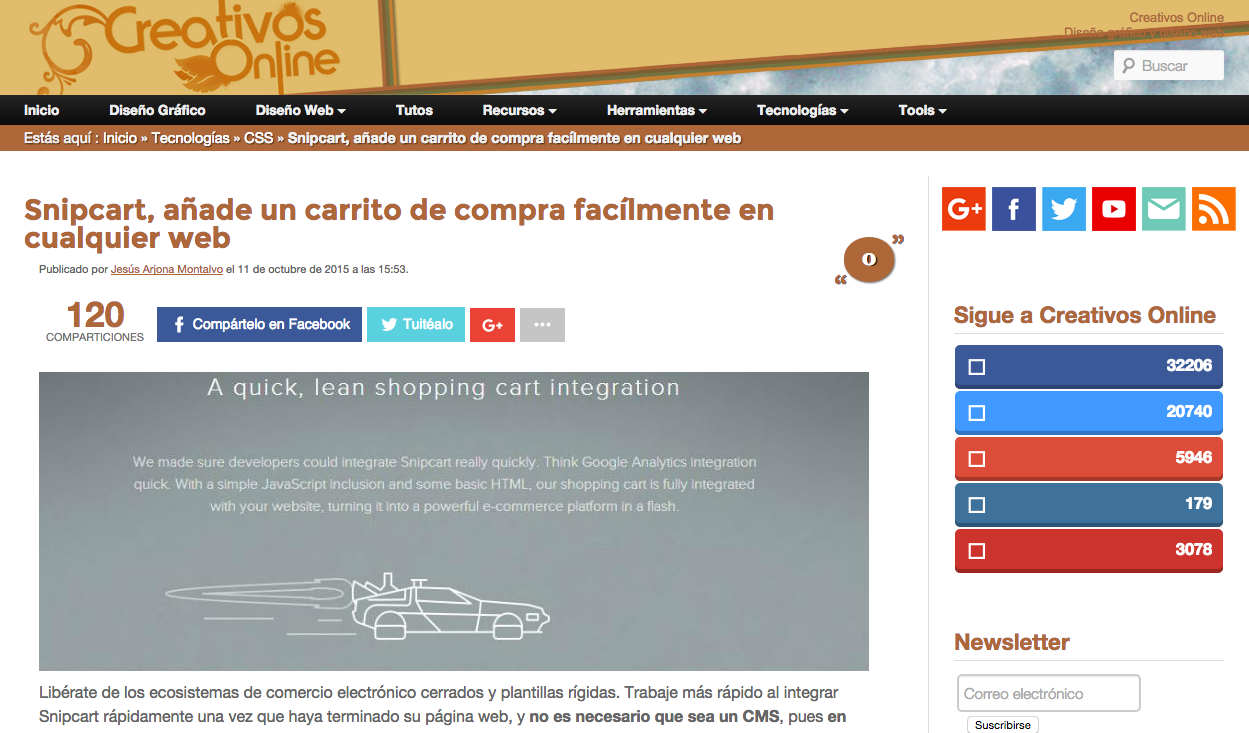 Consequently, we were featured on Hispanic, Arabic and Deutsch sites who all pointed towards our product's marketing website. Those features all resulted in a boom in social media shares and signals, effectively exploding our Mention plan limit. Under a more technical light, this also means a bunch of new relevant backlinks passing SEO juice directly to our site, helping us rank higher on the SERPs.
4. It's more than a short-term event to be handled.
Before writing this recap, I spent a bit of time reading other founders and startuppers' posts on the same subject. One of them, while short, caught my interest in that it exposed a notion I hadn't thought of at first:
Your Product Hunt listing isn't ephemeral, so you should feed its potential over time.
This isn't Hacker News we're talking about.
In other words: remember PH's strong potential as a powerful, searchable directory for users looking to solve problems with innovative products. Now to stay relevant in the PH search results, you need activity regarding your products, and upvotes. This can mean connecting with PH users, getting featured in relevant collections, entertaining on-platform conversations, and channeling external traction towards your PH presence.
It's definitely something we'll be more actively looking into in the following days and weeks.
Conclusion
Even though our Product Hunt feature messed up our marketing site's soft launch, I'm super glad it happened to us. One thing I really enjoyed about the whole experience (apart from the measurable business results of course) is its organic nature. We didn't try to hack PH with engineered, pushy marketing efforts. A user simply found our product on Twitter, thought it'd be valuable for others, and shared it on the platform. It got us exposure, and made us part of a new community. As a developer-oriented business, we strongly value and encourage participating in such passionate tech communities. And thanks to Kevin, we became part of a fresh, vibrant one the other day. That's enough to make the whole team smile from ear to ear.
Again, I believe the benefits of being featured on PH should be viewed in a global context that encompasses the ripple effects mentioned earlier. So no, this episode wasn't a hit and run for Snipcart. But it definitely gave us some invigorating momentum to keep pushing our product towards the success we believe it deserves.
If you enjoyed this post, take a second to share it on Twitter. Of course, your thoughts on our startup and Product Hunt are more than welcomed in the comments below. You can subscribe to our newsletter to get more stories like these in your inbox.
💡
To get my posts in your inbox, hit that purple button, bottom right corner.